WaveOverWave.net
Tall Ships

Sail the Twin Brigantines of the Los Angeles Maritime Institute.  These wonderful vessels turn young people into sailors for a few hours or a few days. Why? The sights and sounds of the ocean have the power to rekindle their native curiosity.  The ship-board routines build teamwork, trust and responsibility.  Standing watch aboard a tall ship has long been recognized as an extraordinary character building experience. LAMI is currently seeking adult volunteers to sail with this unique program.

The Brigantines "build character" at every level; from the command responsibilities of the Captain, right on down to 3 crew members struggling with a stubborn sail.  For those with a technical bent, there are many ship services to study, including electrical, plumbing, navigation, radio, engines, rigging, and weather.  There has been some interest in a "technical guidebook" to the Brigantines; let me know if you'd like to collaborate on this project.

Sample Circuit, Tech_Guide (internal page),

Instruction

Perhaps we've met before.  I've had the pleasure of teaching Coastal Navigation to several hundred boaters in the Los Angeles area.  Someday…I'll find the time to resume teaching.

Sea Music

Join us for the monthly Los Angeles Area Chantey Sing.

Sea Music Calendar  As you travel around the country, bring us back a Sea Chantey or two. 
| | | |
| --- | --- | --- |
| What shapes the Desert?  Water, of course. | | |
| Techie Tools | | Remember that tool you saw me using? Here's where you can buy one of your own. |
<![if !vml]>
<![endif]>Alan
Alan(at ) WaveOverWave.net
<![if !vml]>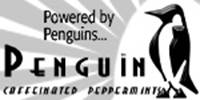 <![endif]>
Sept 4, 2007
Rev.32